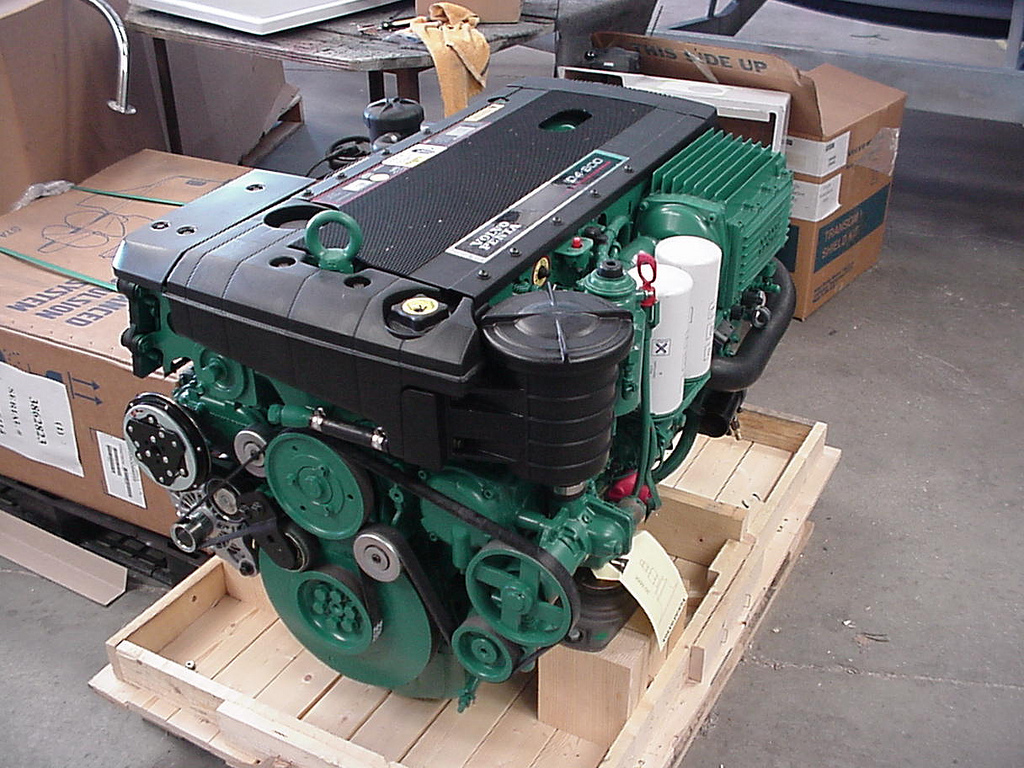 The question of repowering
This is question that enters into every conversion when folks are talking about a used boat purchase or a boat they have had for years. The question is how much will it cost, what needs to be done, how long will it take, what about speed, what about fuel mileage?
After you determine what the best is for you and your boat for power, figure out the cost, the work begins.  Here are some shots of a repower from a 7.4 liter I/O with a 9.9 Yamaha kicker to twin 200 horse power Evinrude`s.  Theses shot were taken over a period of time. As you can see the Merc Cruise package was removed and a lot of fiberglass work started. Areas that were reworked were the dash, battery area, and engine box. A new complete wiring system was installed to the dash and rear steering station along with new hydraulic steering rams on the engines.
Davis Boats specializes in engine service and repower projects. If you are in need of engine service or are considering a complete repower, you owe it to yourself to give Davis Boats a call and talk to Harold about a range of solutions that may work for you and your budget.